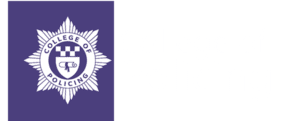 Using Live Chat Messaging to Demystify Career changes
Solution
The College of Policing recruitment team implemented Meet & Engage Live Group Chats to host chat events online and share key information about the schemes and the recruitment process. This allowed the team to educate large groups of candidates at once digitally. Candidates gained great value from viewing other questions and responses and College of Policing continue to host live group chat events during attraction, pre-assessment and onboarding.
Challenge
The College of Policing resourcing team needed to find an effective way of attracting, engaging and educating prospective candidates around the brand-new employment schemes that allow for candidates to join the UK's police forces at a higher rank. Alongside tackling the lack of candidate understanding around these new schemes, the College of Policing team also needed to attract experienced candidates with a range of skills outside of policing.
We have also been able to use the platform to help with engaging forces across the country, as well as those assessing successful candidates as they look to start their policing careers. It's flexibility, functionality and ease of use provides us with the ability to create informative, engaging and interactive sessions that participants have found extremely beneficial.
The Result
Engaged with 2400 prospective candidates in 100 sessions
Beyond candidate engagement, group chat has proved useful for internal purposes allowing the team to bring assessors together to share briefings and best practice
Enhanced the candidate experience providing key information to candidates in an easy and convenient format
Boost candidates' confidence helping them reach an informed decision around applying
Discover how Candidate Experience Technology can support your resourcing processes